DAYS: 000 | MILES: 000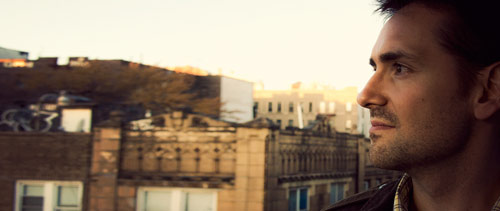 // MY NAME IS DANIELAnd after years of dreaming I've finally sold everything I own and set off on the open road. I put together this site as a sort of photo journal of my travels. Below is a map showing where I've been (in red) and where I plan to go (in white). But like all great plans, mine is open to the whims of chance and opportunity. And so, armed with little more than a backpack and a dream, I now tramp the many humble paths of our tiny blue planet.
.
KEY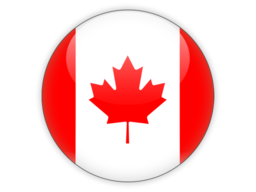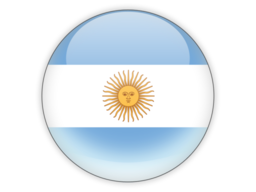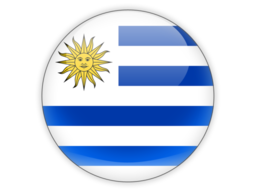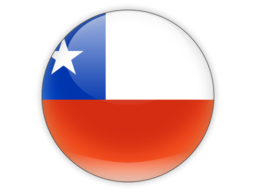 .
DAY 346 // CIUDAD VIEJA · MONTEVIDEO · URUGUAY OCT 12 2014 // DAY TRIP
DAY 346 // My Spanish studies in Montevideo continue. This is a quiet city, a tranquil seaside city, where the ocean is never more than a few minutes walk away. I've found that I enjoy the slower pace, even if there are fewer cafes or bars to be found. I run several nights a week along the Rambla, that great park that follows the contours of the ocean. Warm evenings, the setting sun, the Uruguayans with their Mate enjoying the sea breeze. I'll miss those runs when I leave. This week I visited the Ciudad Vieja (the Old City) with some of the other students from my school. The Old City is, unsurprisingly, the oldest part of the city, a city which was founded in 1724. The Old City was surrounded and protected by a fortified wall until 1829. From that point on the city grew far beyond the wall. Today Montevideo is home to 1.3 million people (roughly 1/3rd of Uruguay's entire population).
.

DAY 333 // TRISTAN NARVAJA MARKET · MONTEVIDEO · URUGUAY SEP 28 2014 // DAY TRIP
DAY 333 // UPDATE: I've finished the first two weeks of my intensive Spanish classes. Four hours a day, every day (two hours of conversation followed by two hours of grammar). The classes are small, the first week we were six, this week we are four. My classmates so far have all been Germans and Brazilians. The school is
La Herradura
, which I'd highly recommend. In other news, on Sundays near the school (and near my new lodging, which is inside a restored 1921 mansion) is one of Montevideo's largest and most popular street markets, the Feria de Tristan Narvaja. It covers multiple streets, running for dozens of blocks, and here you can find everything from antiques, to used goods, to hardware and electronics, to fresh vegetables, to live animals.
.

DAY 326 // PARQUE PRADO · MONTEVIDEO · URUGUAY SEP 21 2014 // DAY TRIP
DAY 326 // Visited Parque Prado today. Of Montevideo's six public parks, Parque Prado is the largest. Within the park are the park proper, the botanical gardens, two museums, the Japanese gardens, and the fair grounds for showing animals. Running along the back of the park is the Presidential Residence, though the current president has chosen not to live there. Instead he lives on the outskirts of the city, where he drives an old Volkswagen Beetle, grows flowers with his wife, and donates 90% of his salary to charity. Formerly a guerrilla fighter against the military dictatorship, he's now considered the world's 'most humble leader'.
.

DAY 319 // MONTEVIDEO · URUGUAY SEP 14 2014 // CURRENT LOCATION
DAY 319 // After half a year in Argentina, have arrived in Uruguay. Took a ferry to Colonia and a bus to Montevideo. This is to be my home for the next several weeks as I study Spanish at a language institute before backpacking my way through the rest of South and Central America back to the US. Montevideo is charming and quite, a coastal city with its face to the ocean and some really beautiful streets and parks. A+
.


So I've finally left Buenos Aires. I was there longer than I ever intended; this was partly by choice and partly by fate. My original plan was to leave three months ago, and I did, I went to Chile, but I was mugged a few days before I left and I decided it would be easier to have my replacement cards and phone sent to my friend's address in Buenos Aires and then pick it up on my way to Uruguay then to try to find a place to send it on the road. Good plan, only I sat around waiting for 8 weeks and the cards never came. Argentina's economy is in a precarious position and the government has taken some questionable steps to prevent capital flight. This includes a ban on all foreign currencies and apparently shredding credit cards that arrive from abroad. If only I had known sooner. So it goes.
But I enjoyed my extra time. Buenos Aires will always be a 'home' for me, one of the places I will have called 'home' in my life. I wrote every day while I was there (I'm working on a science fiction novel, just a hobby to keep me occupied), I took way too many photos, and made some truly amazing friends. But enough about Argentina!
The trip to Montevideo from Buenos Aires is an easy one. There's a direct ferry but it's a bit pricey, so I took the ferry/bus combo. Montevideo is a large city but in comparison to her sister across the river she's just a small village. Quaint, charming, and quiet. (The first thing everyone from Buenos Aires wonders when they arrive is... where are all the people?). I've noticed the architecture is a bit better preserved in Montevideo. Buenos Aires has grander buildings, a great number of grand buildings, but they are almost always overshadowed by non-descript high-rises at every side.
Montevideo's most spectacular asset, however, is of course the ocean. They say Buenos Aires turned her back to sea. Montevideo hugs it with open arms. The entire ocean front is one long park called the Rambla, dotted variously with beaches, sports fields, outdoor restaurants, bike paths, and monuments.
So now I'm here a few more weeks before heading to Brazil. I learned a modest amount of Spanish in Argentina but I really didn't apply myself as hard as I could have. Here I plan to make up for lost time. Fours hours of intensive class every day. Who said this was a vacation?
DAY 226 // ANDES MOUNTAINS · CHILE JUN 17 2014 // DAY TRIP
DAY 226 // Would have preferred the bus ride through the mountains, but as the passes were closed due to the weather, I had to settle for a flight. Was unprepared for the majesty of the world's longest mountain range. These mountains are no less than the science fiction landscape of an alien world.
.

DAY 220 // SANTIAGO · CHILE JUN 11 2014 // 6 DAYS
DAY 220 // After spending two extra days on the Argentine side of the Andes mountains waiting for the passes to clear, I finally decided to fly to Santiago instead. Am staying in a private Airbnb apartment in the city center. Breathtaking views. My impression so far is that Santiago is a lot cleaner and more efficient than Buenos Aires. Side by side one has the charm of former grandeur and the other has the polish and sheen of the up-and-coming. A+
.


So the weather in Mendoza (and I assume Santiago) was sunny, warm, and beautiful. Even so, apparently there were snow storms raging in the mountains. Every day in Mendoza I was told the passes were closed but would be clear the next day. Three days later I was told the truth was they wouldn't be cleared for a week. At this point I had already overstayed my tourist visa waiting. So it goes...
I booked a flight instead (after paying a small fine for overstaying my visa). The views from the plane were mesmerizing. Chile and Argentina share much in common (and much different) but one thing they do share, like much of South America, is that they emerged as democracies after years of military dictatorship. With theses new roads open the two took slightly different paths, Argentina towards Populism and Chile more towards Capitalism. It will be interesting to see which path is the more prosperous one.
In the meantime, however, I can try to compare Santiago to Buenos Aires a little. Santiago feels cleaner and more organized, the traffic is a little less chaotic. But at the same time it's a smaller city. Ironically, though, Santiago feels more rushed; in Buenos Aires you have many plazas with old men taking coffee and groups of friends taking mate and old women walking their dogs (which they never pick up after). Santiago you have men and women in suits going to and from, the cafes don't feel as lazy, and you have hipsters and the nouveau riche trying to look fabulous. It's a bit more 'New Yorkish' in this regard.
Even so, Santiago has maintained some beautiful historic districts (historic preservation in Buenos Aires is really hit or miss) and few cities in the world can compare with the mountain setting of Santaigo, a few of which rise up right out of the city center.
DAY 217 // CERRO ARCO · MENDOZA · ARGENTINA JUN 08 2014 // DAY TRIP
DAY 217 // Cerro Arco is one of the easier mountains to reach from Mendoza. A thirty minute ride to the last stop on a city bus and you're at the doorstep of the Andes. Four hours to the top and an hour back down. Worth every step.
.

DAY 215 // MENDOZA · MENDOZA · ARGENTINA JUN 05 2014 // 5 DAYS
DAY 215 // Took another 10 hour bus ride. Arrived in Mendoza which sits at the foot of the Andes Mountains. Dry climate. Stunning scenery. It's a small city but the center is compact with several nice parks and plazas, plenty of cafes and bars. The city caters both to adventure tourism and, as this is the region that produces Argentina's famed Malbec, wine connoisseurs.
.


I ended up staying in Mendoza for almost a week, much longer than planned, but the passes to Santiago were closed due to the weather (you wouldn't know it from the weather in Mendoza). So I spent half the week in an AIRBNB house and half the week at the Itaka Hostel, which was wonderful, but as it's off season it was also very dead. I was alone every night in rooms with 14 beds. In Mendoza I also did something I normally don't do, I took one of the city bus tours. It was actually well priced and as it goes to the top of the mountain in San Martin Park it saved me a lot of walking. I do wish I had had more time to explore wine country, but as no one was ever able to tell me when the passes would be clear I spent a lot of time waiting (I was in the rather precarious position of absolutely needing the soonest bus or risk overstaying my tourist visa... which is exactly what I did!)
DAY 213 // VILLA GENERAL BELGRANO · CORDOBA · ARGENTINA JUN 04 2014 // DAY TRIP
DAY 213 // Another day, another odd little mountain town. This one was founded by Germans in the early 1900s, attracted quite a few German, Austrian, and Swiss immigrants in its early years but the real boost came following WW2. A German ship, the Admiral Graf Spee, fended off 3 British war ships but was forced to take port in neutral Uruguay where it was scuttled. 130 members of the crew made for Argentina instead of returning to Germany and they settled here in Villa General Belgrano, building shops in Alpine style and opening German bakeries and breweries. B+, only because it sort of feels like a German Disneyland.
.

DAY 212 // CAPILLA DEL MONTE · CORDOBA · ARGENTINA JUN 03 2014 // DAY TRIP
DAY 212 // Spent the day in the very odd little mountain town of Capilla Del Monte today. Apparently this is ground zero for Argentine alien abductions. It's also a New Age haven dedicated to the metaphysical energies of nearby Mount Uritorco. Energy crystals taken from the mountain are sold on the sides of the street. Otherwise it's a dusty little town that accomplishes the normally impossible feat of catering to a tourist niche (aliens and hippies of all things) while still retaining its rural and sleepy town feel. It also happens to be surrounded by the scraggly but beautiful Sierra Chica Mountains. A+
.

DAY 210 // CORDOBA · CORDOBA · ARGENTINA JUN 01 2014 // 4 DAYS
DAY 210 // A 9-hour overnight bus and I arrived in Cordoba, Argentina's second largest city located in the heart of the country among the foothills of the Sierra Chica Mountains. The city is one of the oldest in South America, founded in 1573. Parts of the city center date back to the 1600's and are now a UN Heritage Site. Staying with a wonderful Airbnb host. Known for its universities, the city of 1.3 million has all the cultural offerings one would expect, cafes, bars, galleries, pedestrian streets, and parks filled with students. Solid A.
.

DAY 129 // COLONIA · DEL SACRAMENTO · URUGUAY MAR 19 2014 // 1 DAYS
DAY 129 // One of the oddities of Argentina is that Americans are given a 10 year tourist pass, but have to leave the country every 90 days. Leaving even for just an hour fulfills this requirement, then you're allowed back in. So the easiest way to fulfill this burden in Buenos Aires is the ferry to Colonia in Uruguay, only an hour away. Colonia is one of the most beautiful places I've ever seen, immaculately preserved (the city was founded in 1680 and doesn't look like it has changed much), and though tourism is the main industry, I've seen much worse tourist traps. Not to mention Carnival was just wrapping up while I was there. Fireworks galore. Solid A.
.

DAY 115 // NAVARRO · BUENOS AIRES PROVINCE · ARGENTINA FEB 24 2013 // DAY TRIP
DAY 115 // A bumpy bus ride down worn roads from Lobos and we're in Navarro. Quiet and peaceful, dusty and stuck in time some time long before now. I can't compare it to the more famous gaucho towns like San Antonio De Areco, because I've never been, but Navarro earns a solid A from me.
.

DAY 115 // LOBOS · BUENOS AIRES PROVINCE · ARGENTINA FEB 24 2013 // DAY TRIP
DAY 115 // Day trip today. To Lobos and Navarro. Lobos is the bigger of the two, though still a sleepy little town. Only 60 miles from Buenos Aires but on the way one passes an invisible wall where the sprawl and concrete of that great metropolis drops away and gives way to dirt roads, grassy fields, beat up trucks, lazy town dogs, the occasional horse, and the dusty gaucho towns of Buenos Aires Province, or Provincia as they call it here.
.

DAY 111 // TIGRE · BUENOS AIRES PROVINCE · ARGENTINA FEB 20 2014 // DAY TRIP
DAY 111 // Took a commuter train to the northern suburbs of Buenos Aires. Tigre is sort of the 'Venice' of Argentina, a town where boats function as buses. Though I can't imagine as many mosquitoes in Venice. I came with a group of friends and we hiked one of the more remote parts of the city, an island in the Parana Delta, itself a sprawling labyrinth of rivers, islands, and forests, the whole of which marks the border between Argentina and Uruguay. We had a picnic. Overall a good day.
.

DAY 81 // BARRIO CHINO · BUENOS AIRES CITY · ARGENTINA JAN 20 2014 // DAY TRIP
DAY 81 // NEIGHBORHOODS OF BUENOS AIRES // No city is complete without a Chinatown.
.

DAY 78 // LA BOCA · BUENOS AIRES CITY · ARGENTINA JAN 17 2014 // DAY TRIP
DAY 78 // NEIGHBORHOODS OF BUENOS AIRES // Though a notoriously dangerous neighborhood, La Boca is home to the Caminito, a street converted by local artists into galleries and shops back in the 1960s, as a way to transform some of the worst areas around the old train tracks. Today it's tourist trap (and given how dangerous the surrounded area is, it quite literally is a trap). Sadly I'd say whatever essence and charm once existed here has been exploited beyond recognition, as all the original buildings have been gutted and turned into tiny shopping malls. C-
.

DAY 73 // SAN TELMO · BUENOS AIRES CITY · ARGENTINA JAN 12 2014 // DAY TRIP
DAY 73 // NEIGHBORHOODS OF BUENOS AIRES // Have taken many strolls through San Telmo. This is probably my favorite neighborhood. Though not as polished as Recoleta or Palermo, for indeed all walks of life call San Telmo home, it's still one of the most historic and chaotically beautiful parts of the city. On weekends the streets are turned into outdoor antique markets. Worn cafes on the corner still speak to the idea of Old Buenos Aires. Preservation attemps are a bit lacking here, though that's a citywide problem. Modern towers break the view at every turn by squeezing between some of the most elegant old buildings in the city. Still, with its narrow streets and unique offerings to find at every turn I give San Telmo an A.
.

DAY 67 // RECOLETA · BUENOS AIRES CITY · ARGENTINA JAN 06 2014 // DAY TRIP
DAY 67 // NEIGHBORHOODS OF BUENOS AIRES // Popular, busy, pretty. Recoleta is probably most famous for its cemetery (bottom row). Home to 4500 above ground crypts and designed like a city. Truly a city of the dead. Today that cemetery holds some of the most famous figures in Argentine history; former presidents, national writers and poets, actors, singers, military commanders, and perhaps most famously, Eva Perón.
.

DAY 51 // PALERMO · BUENOS AIRES CITY · ARGENTINA DEC 22 2013 // DAY TRIP
DAY 51 // NEIGHBORHOODS OF BUENOS AIRES // I live in Palermo. Many foreigners do. It's safe. It's pretty. It's hip. Think Brooklyn of Buenos Aires.
.

DAY 42 // BUENOS AIRES · ARGENTINA DEC 13 2013 // 232 DAYS
DAY 42 // After an overnight flight arrived in Buenos Aires, known to many as the Paris of South America. Argentina is a country of 41 million people. 3 million live in the city proper and a total of 15 million live in the Greater Buenos Aires district. Will stay here several months to learn Spanish before continuing on in my journeys. At first glance Buenos Aires is grand but aging. It's a landscape of a million cafes. A city of chaos. Ornate beauty abuts cold utilitarianism. I'm looking forward to making my home here.
.


UPDATE: So I stayed in Buenos Aires for half a year (it didn't feel nearly so long). There are the annoying bits, the dog crap every ten feet, the broken sidewalks, the lack of options (a protect of hyper protectionism, if it's not produced in Argentina it's basically not sold, not for a reasonable price anyway, so at the groceries you have about the same three options for everything --- also culinary diversity is not really a staple here, so be prepared to see Empanadas and Pizza on every menu). But there are also the wonderful bits, tango dancers in the plazas (sometimes beautiful, sometimes elderly, always charming), lazy cafes where you will never be rushed, the friendly people (the Argentines are surprisingly friendly), the old ladies in the markets who spend all day chopping vegetables so you don't have to, the 'Dolar Blue' (the black market rate you get for US Dollars, which goes a long way). I will truly miss this grand and chaotic city, part Paris, part South America, and part romantic dystopia.
DAY 40 // MIAMI · FLORIDA · UNITED STATES DEC 11 2013 // 1 DAYS
DAY 40 // Final day in the United States. Arrived by train from Charleston. Staying with a wonderful Cuban family. Indeed 35% of Miami is Cuban. 59% of the city was born outside the US giving it the highest ratio of immigrants in the US (and one of the highest in the world). 67% of Miami speaks Spanish as a first language. I suppose this is a good primer for my journeys through South America. Which begin exactly tomorrow.
.
DAY 38 // CHARLESTON · SOUTH CAROLINA · UNITED STATES DEC 09 2013 // 3 DAYS
DAY 38 // Alex and I drove down to Charleston to stay with two of her friends, Darcy and
Proton Factories
. He's a local Charleston artist, be sure to visit his page. Charleston is without a doubt one of the most beautiful cities in the US. Beautiful coastline, charming architecture, large historic districts (the city was founded in 1670), and the slow pace of the South. A++
.

DAY 36 // CHAPEL HILL · NORTH CAROLINA · UNITED STATES DEC 06 2013 // 2 DAYS
DAY 36 // Arrived by bus in North Carolina. My ticket on MEGABUS. Was $1 (as was my ticket between DC and Richmond). Can't say enough good things about Megabus. North Carolina is just about as far South as I've ever been. It's also where many of my Quaker ancestors originated, having left Orange County, North Carolina to found Orange County, Indiana. Was fortunate enough to be able to visit their Meeting House in Cane Creek (the original meeting house was founded in 1751 by Abigail Pike and Rachel Wight but burnt down in 1940). Am staying with one of my oldest college friends, Alex who is currently at the University of North Carolina in Chapel Hill, pictured above, along with plenty of good fried Southern food.
.
DAY 34 // RICHMOND · VIRGINIA · UNITED STATES DEC 04 2013 // 2 DAYS
DAY 34 // Arrived in Richmond today. The once capital of the Confederate States of America. Wasn't sure what to expect but was pleasantly surprised. Large historic districts of stately mansions, quite a few cultural centers and museums, and some beautiful parks. Stayed with a couchsurfing host, who I can't thank enough for inviting me to her Hanukkah party (beernorah pictured) and showing me the Jewish side of Richmond.
.

DAY 33 // WASHINGTON DC · UNITED STATES DEC 03 2013 // 1 DAYS
DAY 33 // My nation's capital. What can I say. It's clean. It's beautiful. It's actually kind of boring.
.
DAY 28 // LOUISVILLE · KENTUCKY · UNITED STATES NOV 28 2013 // DAY TRIP
DAY 28 // Thanksgiving today. Drove across the river with my sister and brother-in-law to Louisville. Not a particularly famous city but home to some beautiful neighborhoods, like the Highlands and Old Louisville, both of which have southern Victorian mansions and tree lined streets. Indeed Louisville is home to one of the largest collection of brick Victorians in the country, along with the second largest collection of Iron Facade buildings in its downtown (the largest collection being in SoHo in New York).
.

DAY 23 // CORYDON · INDIANA · UNITED STATES NOV 23 2013 // DAY TRIP
DAY 23 // SMALL TOWNS OF INDIANA // Corydon, the county seat of Harrison County and once the capital of Indiana from 1813 to 1825. Was also the site of the only Civil War battle to be fought in Indiana. Brigadier General John Hunt Morgan raised a small army across the river in Kentucky (one of the Southern Border States) and marched into Indiana in what is now known as Morgan's Raid. Photo of Morgan's poster above. Morgan's 2500 militia men were able to defeat Corydon's 400 Home Guard defenders. Fortunately he pushed on to Ohio.
.

DAY 22 // SALEM · INDIANA · UNITED STATES NOV 22 2013 // DAY TRIP
DAY 22 // SMALL TOWNS OF INDIANA // Salem, the county seat of Washington County. Founded in 1814 when Indiana was still just a territory. Classic town square around the county courthouse. Very little tourism. A+
.

DAY 21 // PAOLI · INDIANA · UNITED STATES NOV 21 2013 // DAY TRIP
DAY 21 // SMALL TOWNS OF INDIANA // Visiting several of the more historic towns in Indiana this week. Each county has a capital town, called the county seat. Traditionally the county seats have a courthouse surrounded on all four sides by a town square. I have a special connection to Paoli, the town seat of Orange County. The town was founded in the early 1800's by Quakers who left Orange County, North Carolina in protest after unsuccessfully trying to run for state office to end slavery in that state. Indiana was a free state so they bought the freedom of as many slaves as they could and brought them here, where the slaves founded a town called Patty's Garden. Both Patty's Garden and Paoli became important stops on the Underground Railroad. My paternal ancestors were part of the original Quaker settlement. I took photos of both their grave and their meeting house, the Lick Creek Meeting, the original Quaker meeting house of Paoli.
.

DAY 19 // FLOYDS KNOBS · INDIANA · UNITED STATES NOV 19 2013 // 14 DAYS
DAY 19 // MY HOME TOWN. Finally arrived back home on the family farm. Two weeks to visit with my family and old friends before heading off to South America and lands beyond. I have no idea how long I'll be gone. Found an old photo of me and my sister. Also took a few photos around the farm. Floyds Knobs is (or was; suburbia is sadly fast approaching) a collection of rural farmsteads founded in the 1800's by Alsatian and German immigrants. Among them were my own maternal ancestors. A lot has changed since then. A lot hasn't. So it goes.
.

DAY 12 // CHICAGO · ILLINOIS · UNITED STATES NOV 12 2013 // 6 DAYS
DAY 12 // Flew into Chicago (first photo) but am actually staying with my sister in Crown Point, Indiana. She's been living here the last dozen years or so. Also located in Crown Point is the server hosting my blog, which I took a tour of while I was here (for security reasons I was forced to wear a mask and delete all geolocation information from the photo above). The most notable landmark of Crown Point is the courthouse, top-middle photo. The second most notable landmark are my sister's cats.
.
DAY 10 // JACQUES CARTIER NATIONAL PARK · QUEBEC · CANADA NOV 10 2013 // DAY TRIP
DAY 10 // Another day trip with my friend David. Despite the freezing weather, we did some hiking and even ran across a family of moose.
.

DAY 9 // MONTMORENCY FALLS · QUEBEC · CANADA NOV 09 2013 // DAY TRIP
DAY 9 // Took a drive with my friend David to Montmorency Falls. Along the way we drove around the Ile d'Orleans, an island in the Saint Lawerence River. Here are several of Quebec's Les Plus Beaux Villages. These 'Most Beautiful Villages' are part of a cultural program to preserve not just the beauty and history of the villages themselves, but also the rural lands surrounding them (which often in the US are swallowed wholesale by suburban sprawl). Saw some beautiful countryside and even where maple syrup comes from.
.

DAY 7 // QUEBEC CITY · QUEBEC · CANADA NOV 07 2013 // 4 DAYS
DAY 7 // Arrived in the heart of French Canada by train today. Where only 66% of Montreal speaks French as their first language, 94% of Quebec City does. My first foreign land -- and quite possibly one of the most beautiful I'll ever visit. By far the most 'European' city in North America. Staying with another couchsurfing friend.
.

DAY 2 // MONTREAL · QUEBEC · CANADA NOV 02 2013 // 5 DAYS
DAY 2 // Oh Canada. After a full day on the train I've arrived in Canada's second largest city. I'm staying with an old couchsurfing friend. It's cold. Maybe November wasn't the best month to visit my northern neighbor. But rain or shine, sleet or snow, I push on.
.

DAY 1 // NEW YORK CITY · NEW YORK · UNITED STATES NOV 01 2013 // 1701 DAYS
DAY 1 // Set off on my trip today. Strange that today should feel so much like any other. But spontaneous whim has finally met meticulous planning. I could write a great many pages about New York, that sprawling metropolis of light and glass and concrete, itself a magical realm that both grants and plunders the dreams of those that would seek out its shores. This city is one of the great engines of the human spirit. And today I leave it behind. This morning I took the C train, as I always do on my way to work, but then I did not transfer to the E; instead I boarded an Amtrak train bound for French Canada. Such a small detail, to step onto one train instead of another. And yet now my life is forever changed. So it goes.
.


I feel this is a story that needs a little introduction. My name is Daniel. I was born in Indiana. I grew up on a collection of farms. We were of modest means and so I never knew much of the world, I had never left the Midwest, I had never seen a proper city. But I did dream, I dreamed of what lay beyond the horizon, beyond the fields. My dream of exploring lands unknown to me was granted after highschool; I applied to colleges in Boston and Hawaii, both places I had never been, both places that marked the furthest distance from home I could go.
In the end I chose Boston. This was perhaps the best and worst decision I've ever made. Those years were among the best and most formative of my life. Yet I sometimes wonder if the financial cost, if the economic burden I took on, was worth the opportunity, the privilege, to study so far from home. Those financial demons haunted me for a full decade to come. I was a prisoner to my monthly obligations to the student loan sharks and credit cards offers I had used to fund my educational expedition. A sort of malaise overtook my life. In seeking freedom I had naively assured that for much of my youth I would have none.
But I was not one to stay down. I took on three jobs. I worked sixteen hours per day, often seven days per week, sometimes going a hundred or more days in a row without a day off (my record was two hundred and twelve). I would not allow my self to be defeated, to resign to the whims of the universe. I still had dreams. Boston was only the beginning. New York City would follow. There I became a project director for the city, hiring and overseeing private contractors to provide quality of life services to the Manhattan. I made a decent salary. I made the city a better place. And it was finally there that I was able to pay off my debts. From that point I was able to save. Which brings me to today, the day I embark on a new chapter of my life.